Community Surveys allow you to export the survey to a JSON file that can be used to import or duplicate surveys on the same site or any other Joomla site where Community Surveys is installed. Here are the steps to export and import surveys.
Export survey as JSON file
Go to your survey reports dashboard by clicking on the Reports link on the surveys listing page.

Clicking on the Reports link will show the reports dashboard. On the survey reports dashboard page, the Export Survey link is shown.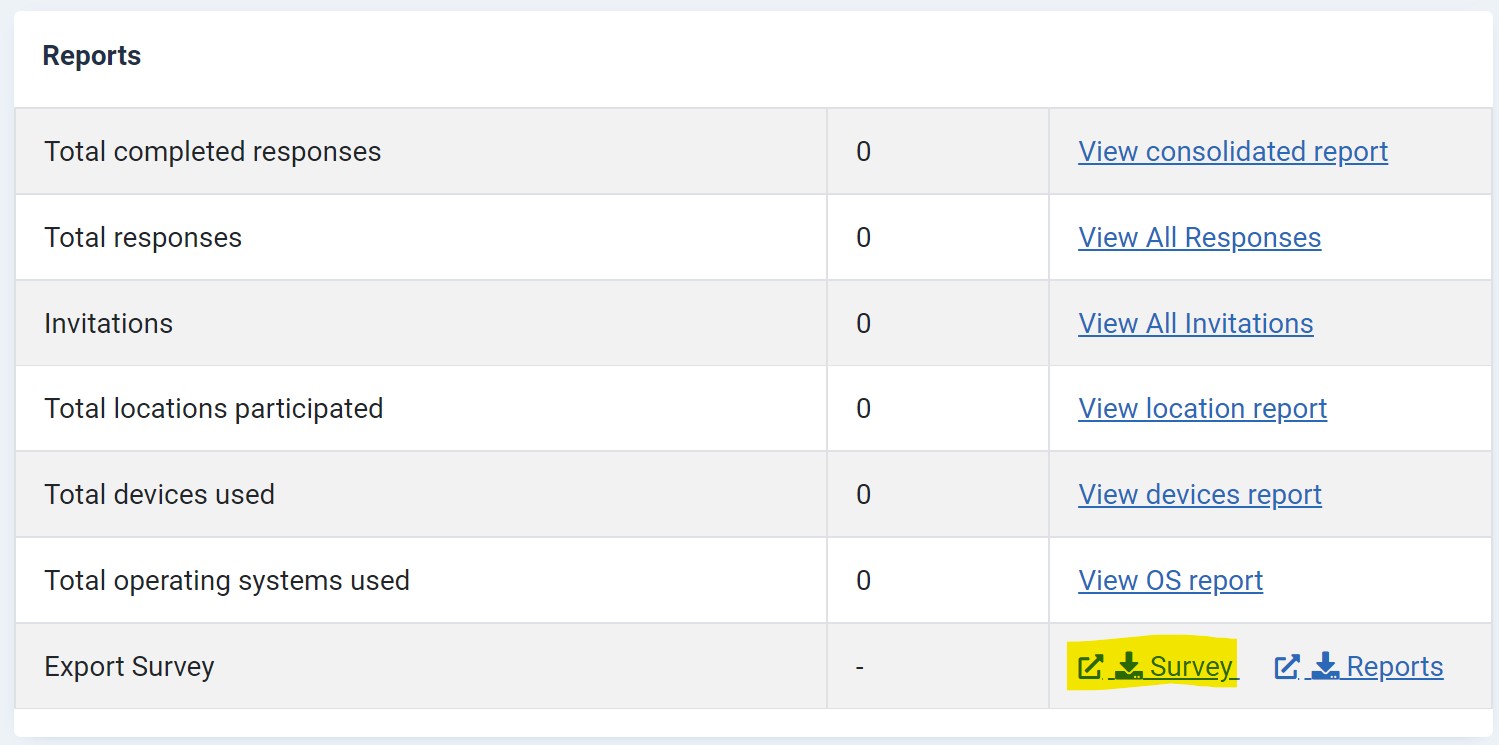 Clicking on this link will export the survey as a JSON file and starts downloading it to your computer. Save the file on your computer.
Import JSON Survey File
Now you can import this JSON file to duplicate the survey or import it to any other Joomla site. Go to the surveys listing page and click on the Import button.

It will show the form to upload the exported JSON file.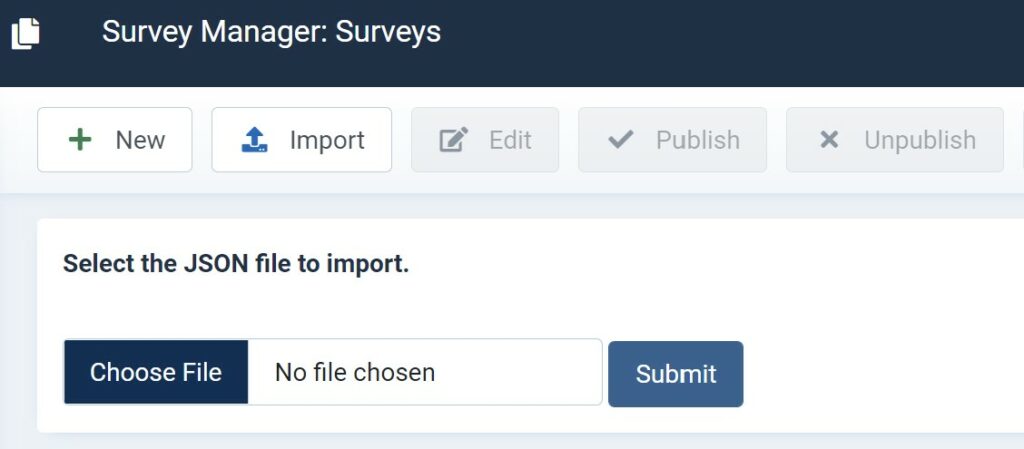 Select your downloaded JSON file and click on the Submit button to duplicate the survey. The imported survey will have the same content and settings as the original survey.